Back to all posts
Posted on
School Open and Re-Entry Plan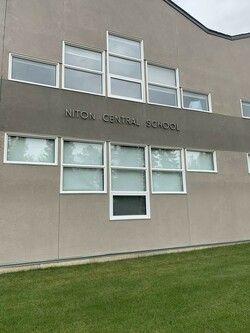 NCS is excited to welcome our students back this September! We can't wait to see you all!

The school is open as of August 24th, and Mr. Lorne, Ms. King and Mrs. Benson will be here if you would like to connect with us. Please feel free to reach out to us with any questions or just to say hello, we look forward to hearing from you!
We will be releasing our Niton Central School Re-Entry Plan on August 24th so be sure to check our school website or facebook page for updates.

Enjoy the next few weeks of summer!