Back to all posts
Posted on
Junior Kindergarten Registration Open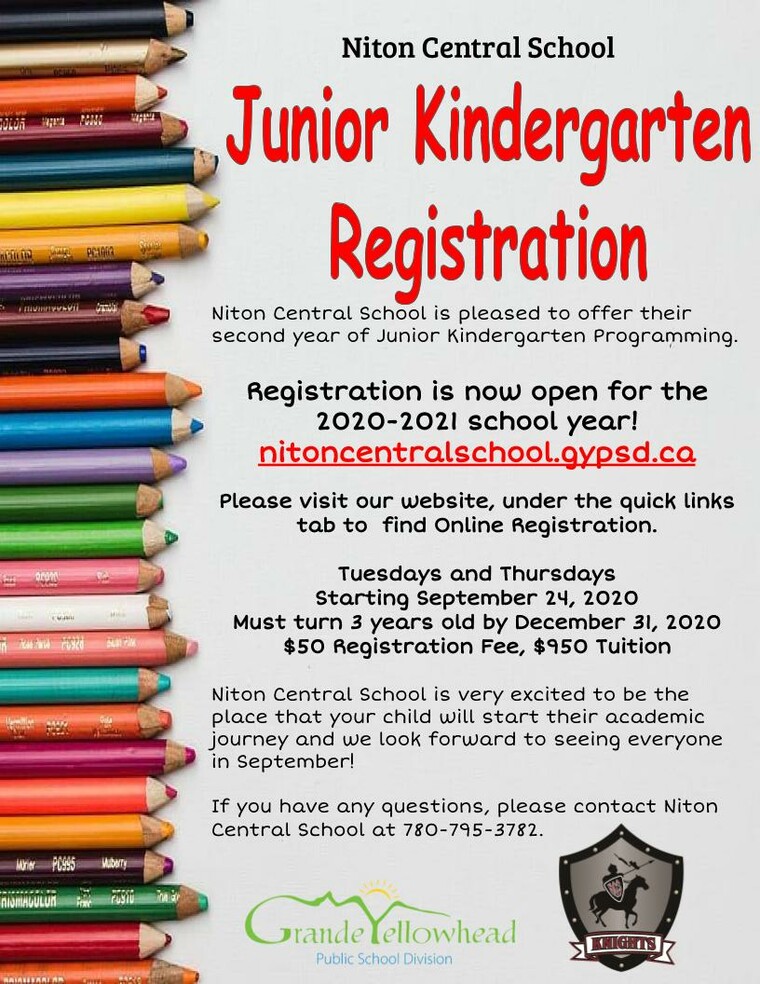 Welcome to Junior Kindergarten
Niton Central School is pleased to offer our Junior Kindergarten Program for its second year. We have loved having these students be a part of our school community and look forward to continuing that in the 2020-2021 school year. 
We are in the process of transforming two of our classrooms into an exciting, enriching and explorative environment in our school where our Junior Kindergarten students and Kindergarten students will learn collaboratively throughout the year. This space will provide the opportunity for combined learning and play based activities but also provide the flexibility for each class to have their own space to focus on their specific learning goals. Our Junior Kindergarten students will be run by a certified teacher with support from a child care aid that will use our newly created space to further advance your child's skills. We look forward to sharing pictures as the transformation progresses and are very excited for everyone to see it in September! 
Online registration for Junior Kindergarten is now open to 3 and 4 year olds, students must turn 3 on or before December 31, 2020. We are encouraging all parents who are enrolling their children to complete the online registration form. To register your child online, please click on Online Registration. This will allow you to register for the 2020/2021 school year.  
We have been collaborating with other Junior Kindergarten Programs running in the Lobstick area to ensure that we are offering consistent and quality programming for all of our students. Based on this information, our program will begin on September 24, 2020 and run until May 20, 2021 on Tuesdays and Thursdays from 10:30 A.M. - 2:00 P.M. There is a $50 non-refundable registration fee. The annual tuition is $950 which can be paid in three different payment options. You can pay in full in September for $950, in two installments in September and January of $475 each or monthly for eight months, September through April of $120 each. 
Niton Central School is very excited to be the place that your child will start their academic journey and we look forward to seeing everyone in September!  If you have any questions, please contact Niton Central School at 780-795-3782.
Sincerely, 
Mark Maris, Ryan Hall, Steven Ripkens, Bailey King
Niton Central Admin Team