Back to staff directory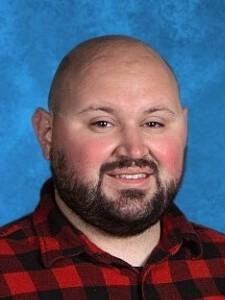 Grade 3 and 4 Teacher, Learning Support Teacher
My name is Thomas Meier, and I am teaching Grade 3/4 this year at Niton, as well as taking over the Learning Support Teacher role. This will be my sixth year teaching at Niton, and my seventh year overall. I have enjoyed being a part of the Niton family, and look forward to another amazing year with great kids.
I was born and raised in Saskatoon, Saskatchewan, where my parents and younger brother still live. I graduated from the University of Saskatchewan with a degree in English and a double minor in Art/Art History and Criminal Psychology. I then moved to Edmonton, Alberta, and graduated with my degree in Elementary Education from the University of Alberta. I moved to Edson to start my teaching career teaching grade 3 at Evergreen School, before coming to Niton.
I hope my love for reading will transfer to my students, and I am looking forward to many conversations about books, social justice, and all things art.