Back to staff directory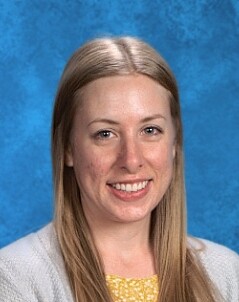 Vice Principal & Grade 3/4
Phone: 780-795-3782
A little bit about me . . .
This year I am teaching grade 3&4. I will also be the assistant principal and the learning support teacher for our school. This will be my seventh year teaching at Niton Central School and I have loved every minute of it. Niton is truly an amazing community to be part of.
I grew up in Eckville, Alberta although I was born in British Columbia. My parents currently live out on Vancouver Island. I graduated from the University of Alberta at Red Deer College Middle Years Program and shortly after that, moved up to Niton to teach here! I spent my summer out on Vancouver Island with my parents. In my spare time, I enjoy being outside, exercising, and spending time with my friends and family.
I am excited to get to work with another amazing group of students this year and am very grateful to have students back in my classroom! I love being a teacher and administrator for NCS. I am excited about all of the growth and learning that our students will experience this year. I look forward to an amazing year even if things look a little different.