Back to staff directory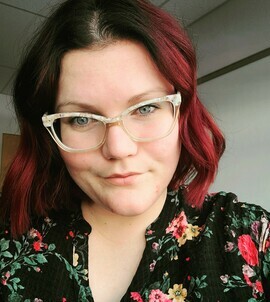 Family School Liaison Coordinator
Greetings Everyone!
My name is Tara Burdock and I am the Family School Liaison Counselor (FSLC) for the
Lobstick area. I cover Niton Central, Fulham School, and Wildwood School. My role is to
support the students in one on one sessions as well as provide families with any
resources they may need to aid their children in becoming the best they can be!
I was raised in a rural community in Nova Scotia and moved to Alberta about 9 years ago.
Living in the rural outskirts of Edson has given me strong ties to the strong agricultural/livestock
community that surrounds us.
My educational background is in social work. Currently, I am finishing my final year in a
Bachelor of Social Work degree program with the University of Calgary. I discovered
my passion for working with children and youth while working and volunteering my
time with a not-for-profit foundation as well as Edson Youth Interagency. The
opportunity to become the Family School Liaison Counsellor for not one but, three
schools/communities is fantastic.
I strongly value creating a safe and non-judgmental space for children to feel at
peace and comfortable during their sessions with me. I consider myself a 'lifelong
learner' and value the continuum of personal development. I hope to bring as many
skills forward from my education as possible in my initiative to help children build
the strategies they need to be successful and confident in their future endeavours.
I look forward to meeting all staff, students, and families during this first year with Grande
Yellowhead.
Expect to see me in Wildwood School on Monday and Thursdays, Niton Central
School on Tuesdays and Fridays, and at Fulham on Wednesdays.