Back to staff directory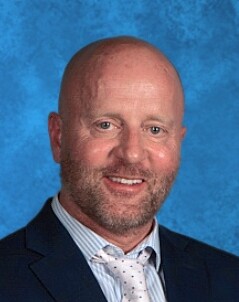 Principal
Phone: 780-795-3782
It is a great pleasure for me to be returning back home to Alberta and especially into the Grande Yellowhead area. My wife and I are avid outdoor enthusiasts and can not wait to enjoy the mountains again.
Over the past 28 years as an administrator, I have experience in multiple educational settings; Principal, Consultant and an administrator in elementary, middle, high, and alternative schools throughout Southern Alberta. I have facilitated division wide in-services teaching multiple pedagogical theory (different curriculum) and have worked with the University of Lethbridge Education Faculty, inviting students and intern teachers into my schools on a regular basis. I am constantly striving to improve both personally and professionally and I believe the Niton community will find me to be very open, honest and welcoming. I truly believe that strong connections with the community, parents and students are the utmost important. In addition, I feel that providing enriching leadership skills and mentorship opportunities for our children are crucial elements needed for lifelong learning and success.
I look forward to teaching Physical Education to the grade 7-9 students and getting to know all the children in the school. I hope we get a chance to meet in person once I arrive back to Canada.