Back to staff directory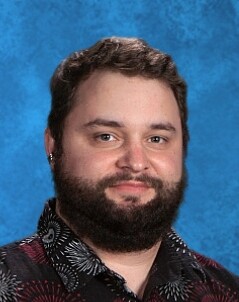 Jr. High Math Teacher
This year I am teaching Junior High Math, Social Studies 8 and Grade 3/4 Math and Social Studies. This will be my second year working at Niton School. Before coming to Niton, I lived in Japan for four years working as an Assistant Language Teachers. Working in the rural environment there had me wanting to teach in a similar school back home.

I grew up in Red Deer, Alberta where my parents still live. I graduated from the University of Alberta's Faculty of Secondary Education with a major in Mathematics. I'm an avid computer enthusiast, and I actually spent my summer tinkering with my computer.

I'm looking forward to this year and the challenge of teaching elementary classes. Overall, I'm glad to have students back in person and want everyone to have the best possible experience this year.